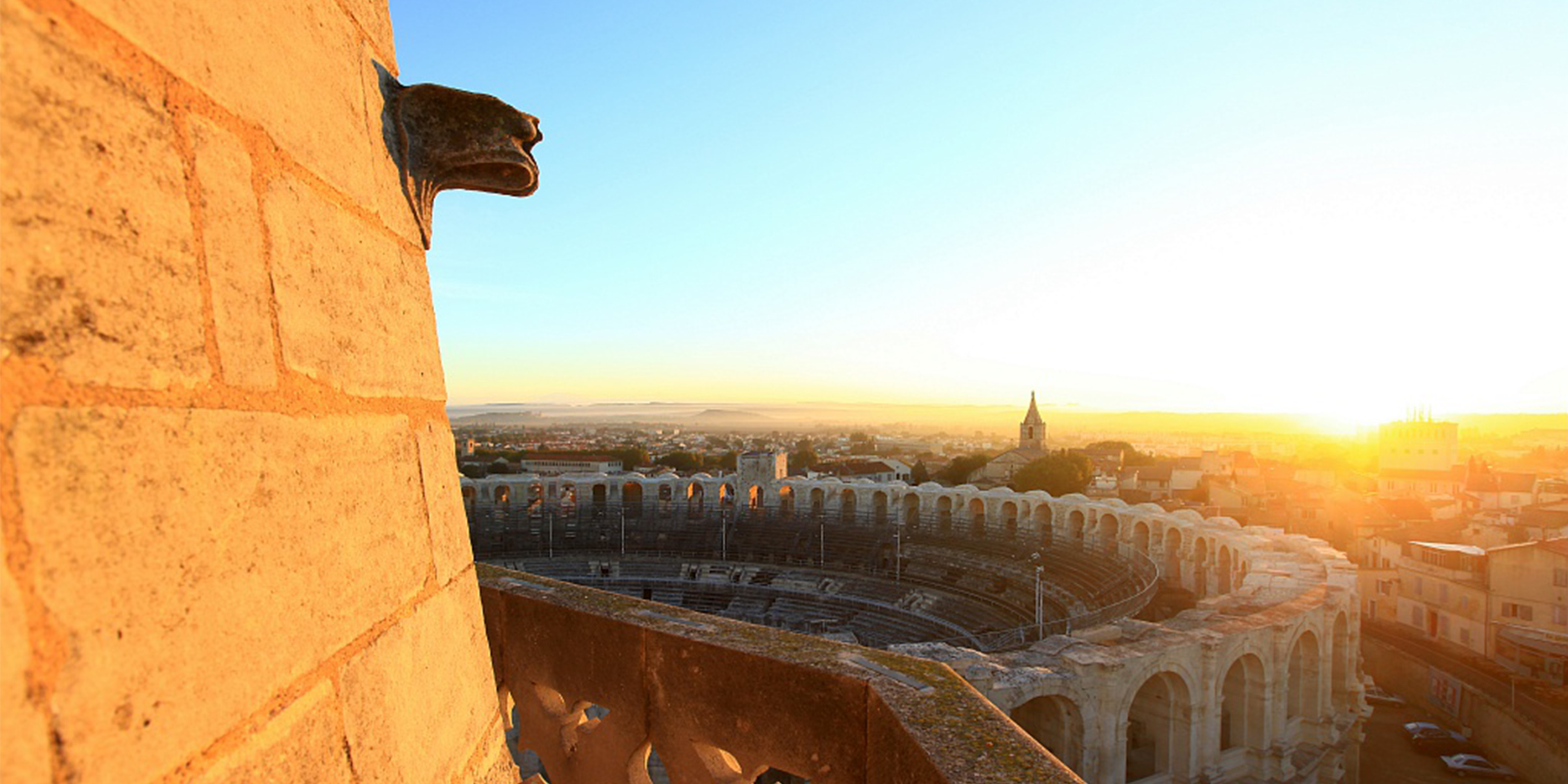 Arles
Arles in Provence, antic and contemporary city !
Arles, famous for its artists and photographers, resounds all year round with rich cultural events. Vincent Van Gogh, Pablo Picasso, the couturier Christian Lacroix, the photographer Lucien Clergue… they all have underlined the importance of the light and the charm of the city. We find this creative energy in internationally-renowned events such as the International Photography Festival (Rencontres de la Photographie), Southern Music in Arles (Suds à Arles) or the upcoming opening of the LUMA Foundation, an experimental center for contemporary art.
Narrow streets, shady squares, hidden passageways, lively terraces, the banks of the Rhône River, the superb Saturday market, Arles is a city which takes time to live. Each season, the festival-goers and aficionados make the city vibrate : the Easter Feria (bullfights), Provençal tradition festivities, Christmas Fun (Drôles de Noël)…
The Roman and Romanesque heritage monuments of Arles, listed by UNESCO, are unique and a pleasure to visit : the Roman amphitheatre (Arena), theater, the Baths of Constantine, the Cryptoportico (basement of the Roman Forum), the Alyscamps graveyard, the mosaics and barge exposed at the Musée de l'Arles Antique (archaeological museum) … "Arlelate" is reborn for the eyes of our visitors.
Arles is also the Camargue, a wild natural space unique in the world, a true life-size post card : bulls, pink flamingos, ponds and swamps as far as the eye can see. It is 'elsewhere' in Provence!